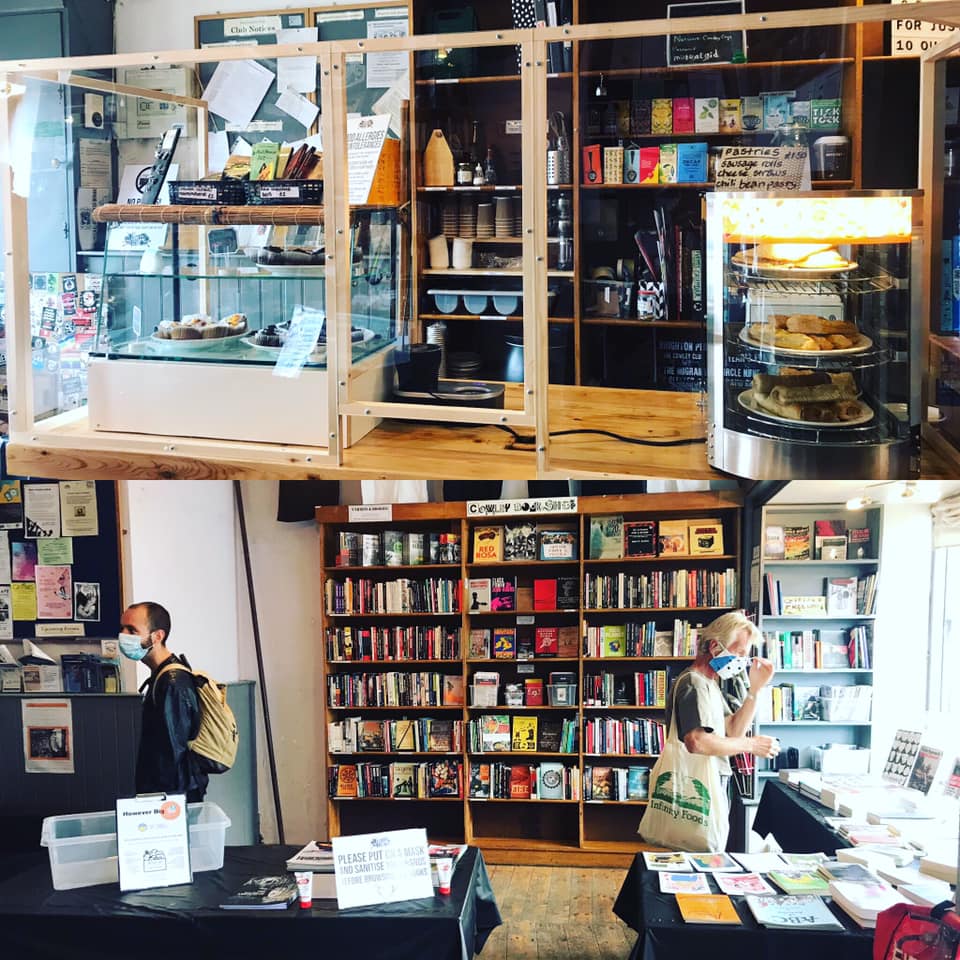 We're open again!
It's been almost six months, but the Cowley Club is open today!
For the foreseeable future, the Cowley will be open in a reduced capacity on Fridays and Saturdays as a takeaway cafe and bookshop. The Mutual Aid Vegan Foodbank is still open every Tuesday 1-3pm.
We look forward to seeing you all again!