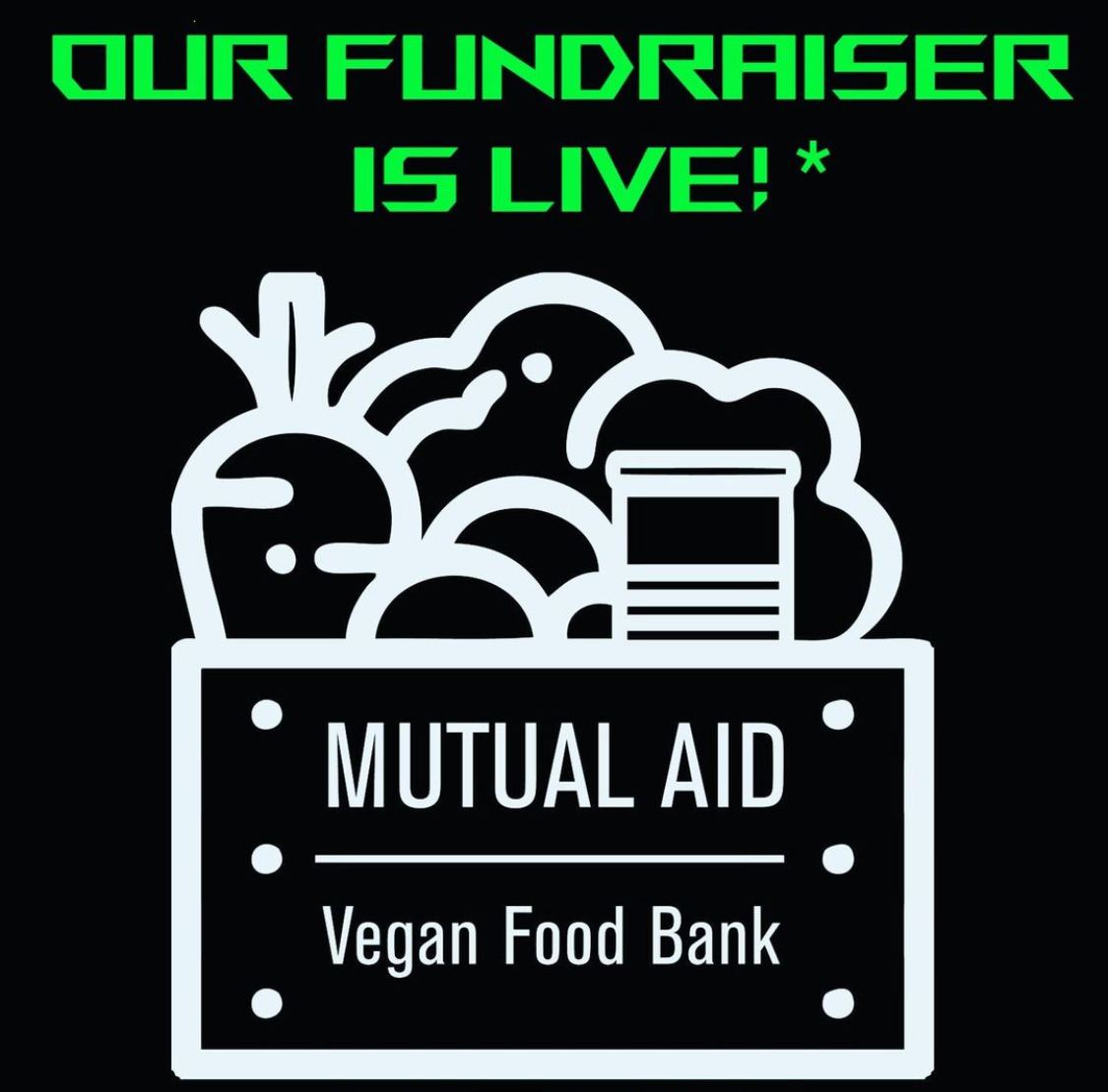 Mutual Aid Vegan Foodbank Fundraiser
The Mutual Aid Vegan Foodbank based at The Cowley Club is looking for the support of our community. The volunteers rely solely on the goodwill of the community, and has seen an increasing number of individuals and families relying on this vital resource. Now is your chance to help, by making a donation, or by sharing the fundraiser
Mutual Aid Vegan Foodbank is a project that was founded in 2018 and we operate since without any pause, even during the pandemic.
It was our response to austerity and cost of living crisis that was increasingly affecting our community.
We aim to provide vegan food and toiletries to anyone needing them, no referrals needed. We believe in mutual aid and a practical approach to resolving issues where we live. Part of our mission is also promoting alternative choices that don't involve using animal products. For this reason the foodbank is vegan, but of course we help people regardless of their diet.
We support over 30 households weekly, many of them with multiple family members. For many of them we are an important lifeline. This sort of high demand unfortunately means that we are often operating at the limit of our capacity. We do not have any big donors and not being a registered charity we don't have a regular influx of grants, so we have to rely on our community to continue our work.
We are aiming to fundraise minimum £5000. That will allow us to pay rent for the whole year and assure we have enough funds to be able to top up our food and toiletries stock, so we can provide the support that people need .
Support us, so we can support our community!